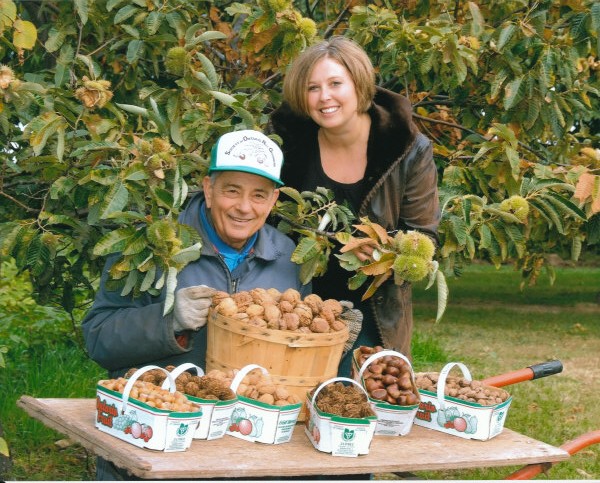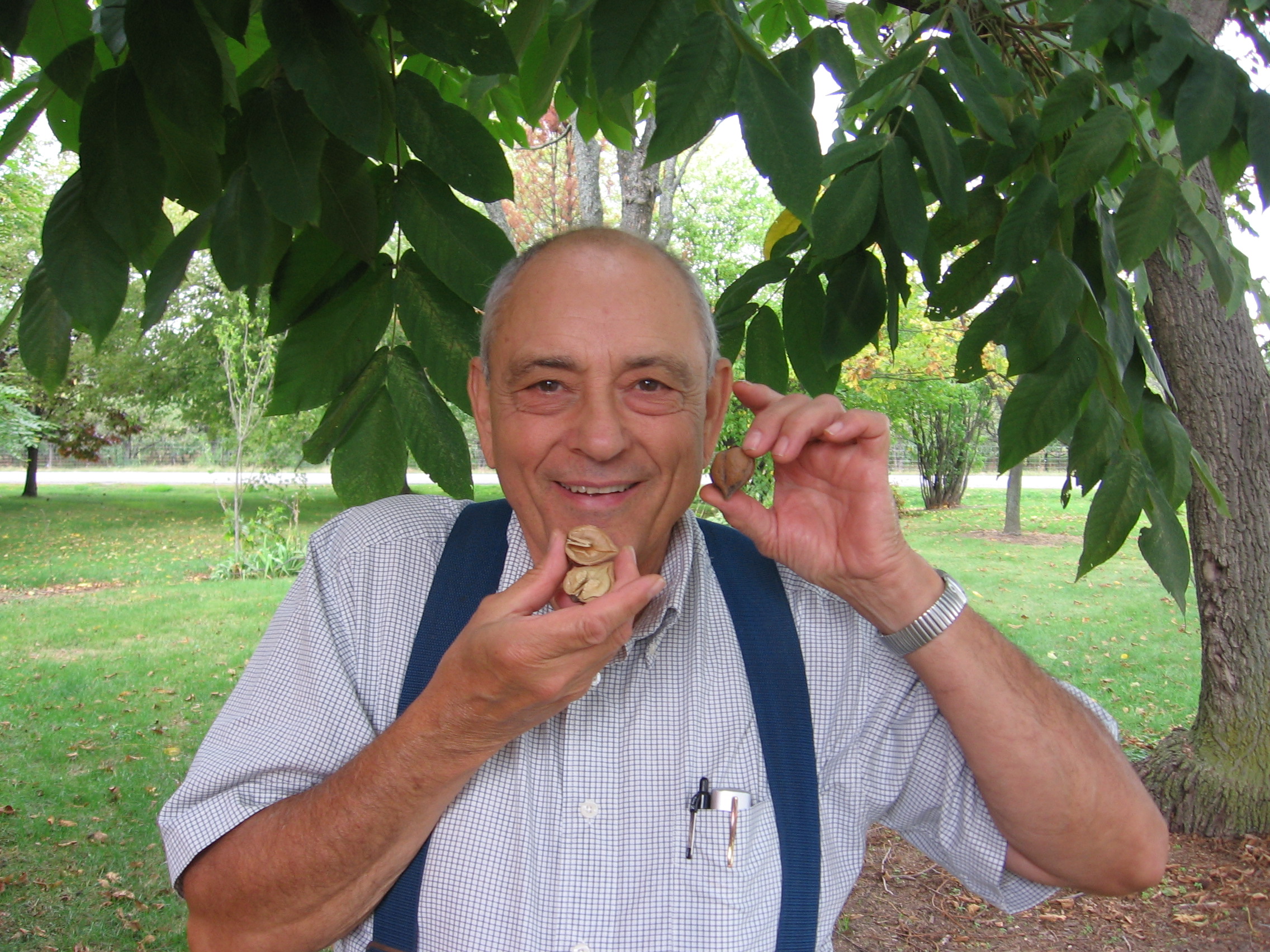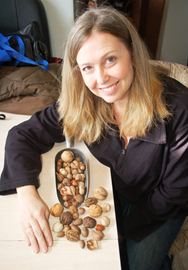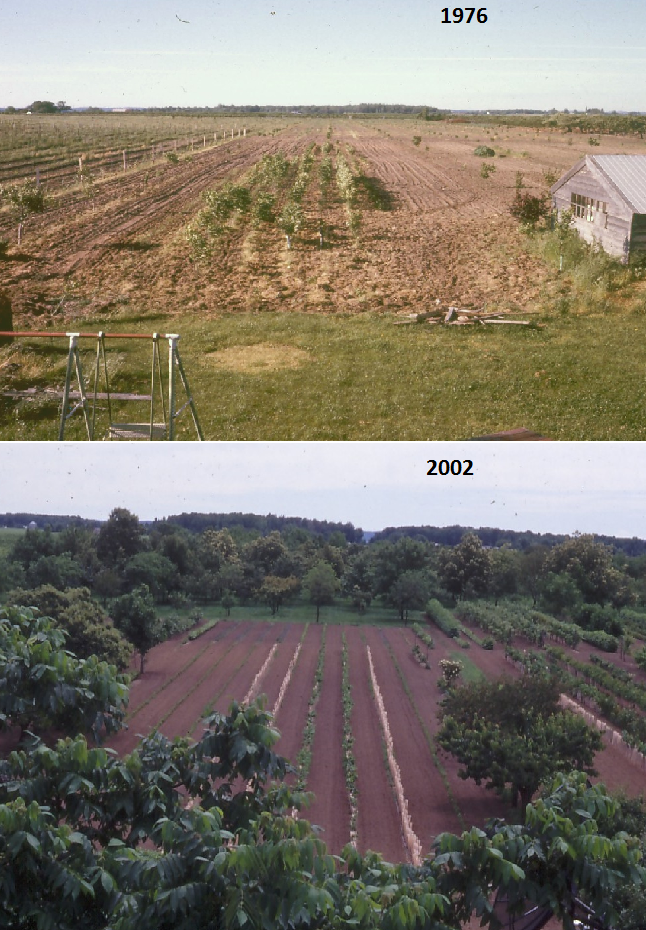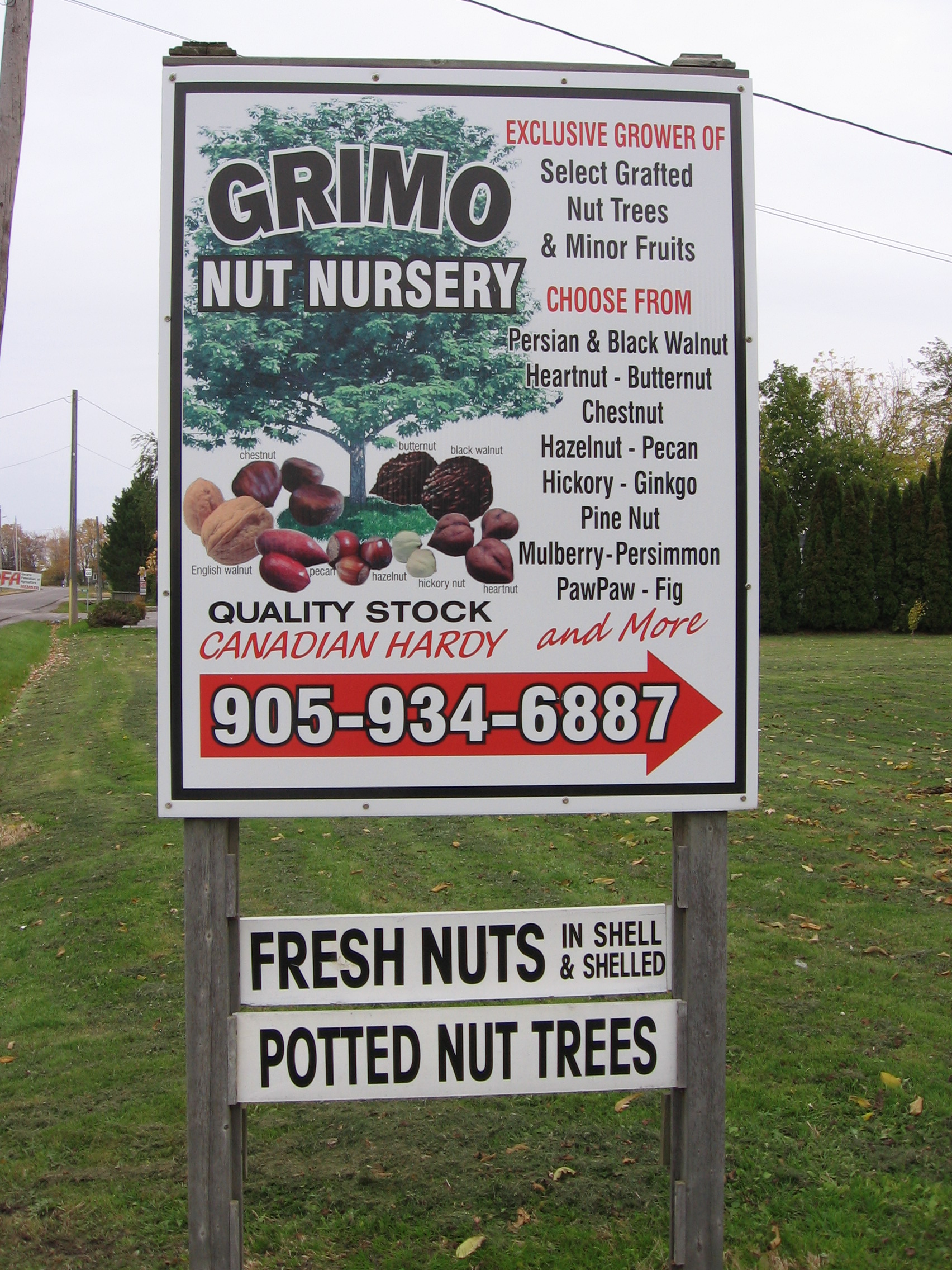 50th Anniversary 2022
Mission
Through our careful research and evaluation we aim to provide the best, most hardy nut trees for planting in Canada and the northern United States.
Associations
Ernie Grimo, the owner of Grimo Nut Nursery, is past president and current member of the Northern Nut Growers Association; also the founding president in 1972 and recently re-elected President of the Society of Ontario Nut Growers. Ernie is also a member of the Ontario Hazelnut Association, the Canadian Chestnut Council and numerous state nut growing organizations.
History
Grimo Nut Nursery was established in 1974, but Ernie Grimo's interest in edible landscape trees began long before that. Throughout his childhood he loved to explore the plants and trees that were abundant in Niagara Falls where he was raised. His heritage complimented his natural appreciation of locally grown foods. Along with his wife, Marion, their first home was landscaped with dozens of fruit and nut trees. They realized the need for more space and purchased the 11 acre farm in Niagara-on-the-Lake in 1974. It has since grown to be 14 acres.

When Ernie began there were very few nut trees available and little was known about the potential for nut crops in Ontario. As a result Ernie decided to use his land to set up test orchards to evaluate the best nut trees that would grow in the Niagara region. Getting help from experienced growers and local pioneers, he was able to get grafted cultivars and seedling sources from across North America as well as from the commercial nut growing regions around the world.
These trees are grown and tested for their individual nut quality. Each tree is evaluated yearly on several factors including flavour, hardiness, productivity, commercial viability, cracking ability, and disease resistance. We have hundreds of promising trees growing from our own seed as well as the best selections sent from other growers for us to test in our location. Only the trees that prove to be outstanding are grafted and sold through the nursery. With our careful, ongoing research and evaluations you are assured of getting the best trees available.

These orchards also serve as the seed source for the nursery business. Continuously since 1970 Ernie has donated approximately 10,000 seeds to the local school board for classroom tree studies. As the business grew, and the trees matured they were able to sell some as seed and dry the rest for eating. Marion began selling the nuts from the farm to those interested in eating fresh locally grown nuts.

Besides the farm life, Ernie also taught for 35 years in the Niagara Falls area schools. Marion and Ernie have four children. Daughter Linda returned to the Niagara region in 1999 while her boys were still very young. These three boys are now young men. Sadly, Marion passed away in early 2010.
Ernie and Linda are active in many nut growing clubs, actively pursuing their own research projects, and love working together. Linda is the President of the Society of Ontario Nut Growers and on the board for the Ontario Hazelnut Association which is actively working to assist farmers in planting hazelnuts for Ontario's growing demand. They are passionate about local agriculture and local food systems.
Ernie married Bernice who is a wonderful person andshe is fantastic when serving customers.
Our TEAM: Over the years our year-round staff has increased and they are essential to our success. Syme joined the team to help in the office in 2012, Armando began in March 2020 to help Ernie manage the field work, Laurel joined us in spring 2022 and works alongside Linda in the office.

Ernie, Linda, and Laurel enjoy meeting with customers who stop in to purchase the fresh crop or to buy trees to enhance their home.
Grimo Nut Nursery sells outstanding trees that will produce nourishing crops for years to come, and we produce exceptional quality, fresh tree nuts. We welcome you to taste the amazing flavour of fresh nuts.
Norfolk Farms published an article about Ernie - March 2020