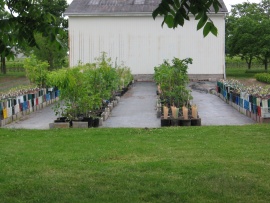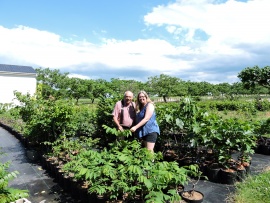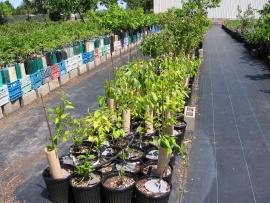 Potted Trees
A selection of potted trees are available during the late spring to fall season. We do not carry everything on our website, but a good selection of mainly grafted trees. Prices are somewhat higher to cover the added cost of potting, special care, and maintaining the trees by watering, fertilizing, weeding, etc.
We are usually open daily from 10-5, and noon to 5 on Sundays, but our hours are not always consistent so please call or email us to be sure.
Potted Trees are not available to buy from the website, but must be bought on-site at the nursery. The trees listed are only to give you a general idea of the types available, but our online inventory is not updated regularly so please call ahead if you are looking for something specific.