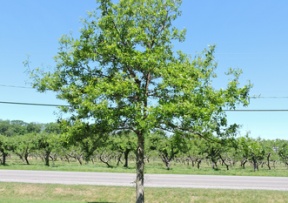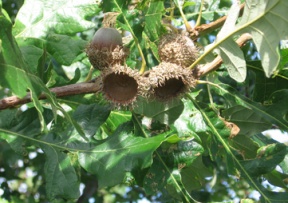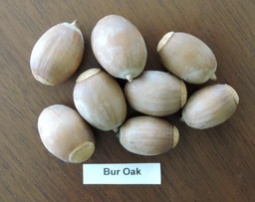 Oak
The oaks are among our most hardy nut trees. A few of the oak species are known to produce low tannin acorns, and a small number of these have sweet, tasty nuts with none of the bitterness. The species that are most likely to produce large edible acorns are the Swamp white oak and the bur oak. They are very adaptable and grow over a wide area in a variety of soils. Tree size ranges from 20-22 m in height and 17 m wide (70 x 50 ft) at maturity.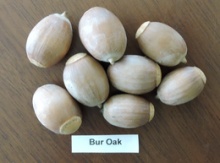 Bur Oak Seedling
Our bur oak are first generation seedlings from the 'Ashworth' bur oak, a NY State tree find by old time nurseryman and tree explorer, Fred Ashworth. He discovered this tree with low tannin acorns. Suited for zones 4b-8.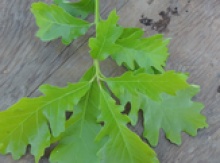 Swamp White Oak Seedling
Swamp white oak also called Bicolor oak, is a medium sized, deciduous tree with a broad, rounded crown and a short trunk which typically grows at a moderate rate to a height of 50-60' (20 m). Our seedlings are from the Don Cobb 'Little Sweetie' tree. There is a chance that they can produce low tannin acorns that could be edible. Suited for zones 5-8.