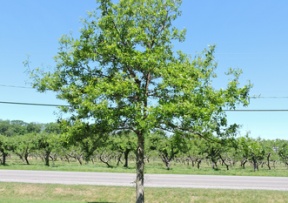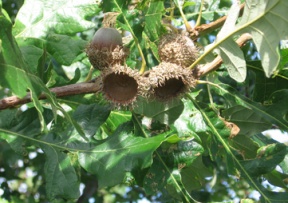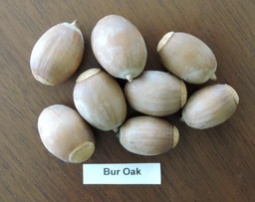 Oak
The oaks are among our most hardy nut trees. A few of the oak species are known to produce low tannin acorns, and a small number of these have sweet, tasty nuts with none of the bitterness. The species that are most likely to produce large edible acorns are the Swamp white oak and the bur oak. They are very adaptable and grow over a wide area in a variety of soils. Tree size ranges from 20-22 m in height and 17 m wide (70 x 50 ft) at maturity.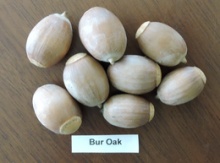 Bur Oak Seedling
Our bur oak are second generationseedlings from the 'Cobb' bur oak, a NY State tree find. I would be happy to know if you get a tree that is sweet for possible propagation. Suited for zones 4b-8.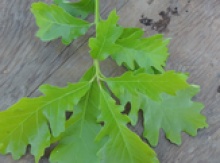 Swamp White Oak Seedling
Swamp white oak also called Bicolor oak, is a medium sized, deciduous tree with a broad, rounded crown and a short trunk which typically grows at a moderate rate to a height of 50-60' (20 m). There is a chance that they can produce low tannin acorns that would be edible. Suited for zones 5-8.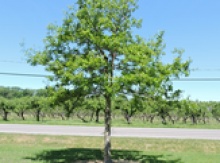 'Ashworth' Bur Oak Graft
The 'Ashworth' bur oak was selected from the wild by Fred Ashworth, a nurseryman and plant explorer from Potsdam, NY. It is new for us and we have it on trial. It is reported to be sweet and edible. Suited for zones 5b-8. The graft area may need protection for a year or two after planting in the colder zones.