Nuts To Eat
We feature Ontario grown nuts and nut meats. We also import the finest Texas pecans for our customer enjoyment. For eating out-of-hand, roasting, candy making or baking, our nuts can't be beat. The fresh taste comes through. Buy them for yourself or as a gift for that special person. The following are available as long as supplies last. Please check the nut meats for shell fragments as you use them. We visually check them several times but occasional shell pieces may get through. Sorry American customers, due to FDA bioterrorism requirements, we do not send nuts to the US.
Please note: There is a base price for each province or territory for one pound of nuts. Additional pounds ordered have the price of shipping included in the cost, so the base price only will appear on the order for one or more than one pound ordered. There is no tax on nuts or meats.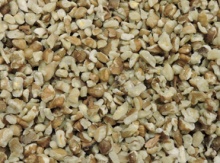 Shelled Black Walnuts
Rich tasting, the native black walnut is hard to beat for robust flavor. Use it for fresh eating, in baking and candy. Using a pecan pie recipe, a black walnut pie is memorable. We take the work out of cracking and sorting these hard shelled nuts. Though we check several times before packaging, some shell fragments may escape us. Please check before using. 2016's drought decreased the black walnut yield in the Niagara area. We have now run out of our local supply and our current orders are using wild harvested black walnuts from Missouri.
Shelled Texas Pecans
Our wonderful tasting shelled pecans are great for eating out of hand, in salads, for baking and candy making. These Texas pecans are outstanding!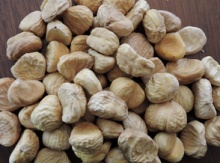 Shelled, Dried Chestnuts
Our dried and peeled chestnuts are great after re-hydrating for cooking wherever fresh chestnut are used. A real convenience for the busy cook.
Sourced from an outstanding chestnut grower in Ohio.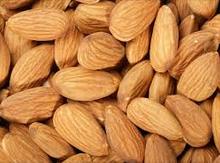 California Almonds
These California almonds are fresh and delicious. These are new for us to carry and we are thrilled with their quality and flavour.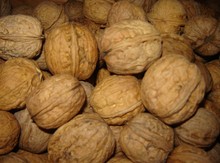 Persian Walnuts in-shell
Our Persian walnuts have the best flavor and sell out quickly. These are our Niagara grown nuts. Enjoy!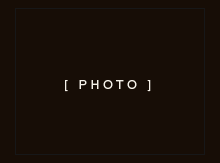 OPEN ITEM TAXABLE
ADMIN only - Taxable item