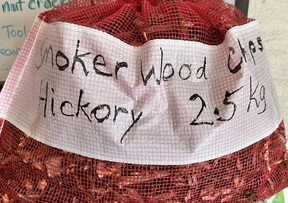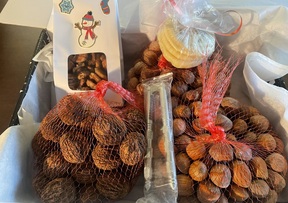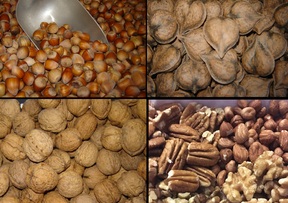 Nuts To Eat
We feature Ontario grown nuts and nut meats. We also import the finest Texas pecans for our customer enjoyment. For eating out-of-hand, roasting, candy making or baking, our nuts can't be beat. The fresh taste comes through. Buy them for yourself or as a gift for that special person. The following are available as long as supplies last. Please check the nut meats for shell fragments as you use them. We visually check them several times but occasional shell pieces may get through.
(Nuts cannot be returned. Please contact us if there is a quality concern.)
Sorry American customers, we do not send nuts to the US.
SHIPPING: There is a base price for each province or territory for one pound/kg/item of nuts (up to 9 kg). Orders over 9 kg can result in a new shipping calculation as additonal boxes may be required. There is no tax on nuts or meats- just the shipping. Also....Sorry, nuts cannot be combined with tree orders for logistical reasons.