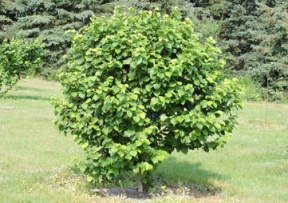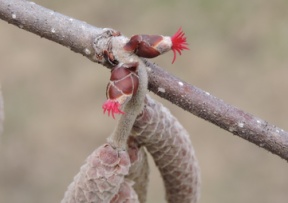 Hazelnut Hybrids, Northern
Sorry, no hazelnut trees can be shipped to the western United Statesor British Columbia due to restrictions by USDA and Agriculture Canada.
Our Northern hazels were selected from seed sources and crosses made for cold climates. Our seed sources include C. heterophylla hybrids (Asian hardy) as well as original crosses made at Morden Experimental Farm in Manitoba. This work is being carried on at the University of Saskatchewan. The seedlings and layered selections were open pollinated in our diverse hazelnut orchard. Nut and plant size of the progeny are bigger than the parent trees, but the trees are smaller than the standard European varieties. Our selected layered trees are highly blight resistant. We expect the seedlings to be at least 70% blight free too. Mature tree size is about 3-4 m tall and 3-4 m wide (10-14 ft). We consider them hardy for zone 3b, possibly 3a.
Call or email for Commercial grower quantities and pricing. We have competitve pricing and the most knowdegeable team in Ontario. For more information on commercial growing please see the HAZELNUT FARMING page