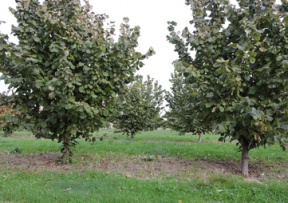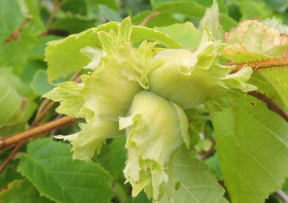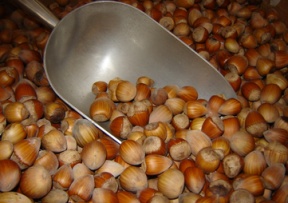 Hazelnut
Sorry, no hazelnut trees can be shipped to the west coast states of the United States or to British Columbia due to restrictions by the USDA and Agriculture Canada.
The hazelnut is the first nut tree to be under production commercially in Southern Ontario. The layered selections (trees on their own roots) that we sell are all being tested at the Simcoe and Vineland Experiment Stations for nut quality and production. We have European layered hazels from the Oregon State University trials as well as selections developed in the east and on our own farm. We have monitored our test orchard for over 40 years and offer the best layered hazelnuts on trial in our nursery list. Hazelnut trees grow to about 4-5 m tall at maturity and spread about 4-5 m (15 ft).
NOTE THAT AT LEAST 2 SEEDLINGS OR TWO DIFFERENT COMPATIBLE LAYERED CULTIVARS ARE NEEDED TO PRODUCE NUTS.
Call or email for Commercial grower pricing. We have competitve pricing and the most knowdegeable team in Ontario. For more information on commercial growing please see the HAZELNUT FARMING page.
*New for BC Growers - Dr Patel at AgriForest Biotechnologies and Thom O'Dell at Nature Tech Nursery are licensed to grow and provide OSU's cultivars to BC growers including: McDonald, Webster, Felix, York and Dorris. Please contact them directly to place your orders: info@agriforestbiotech.com and info@naturetechnursery.com respectively.