Gift Certificates
We offer gift certificates for all occassions. When you place your order please let us know any specifics you would like to say in the comment section. All of our gift certificates are custom made so we can add any details you would like...Birthday, Special Holiday or celebration, Anniversary or Thank you. The certificates can be made in any denomination desired.
Thank you for considering Grimo Nut Nursery to honour your special loved one.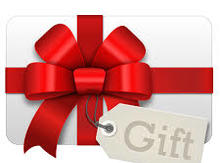 Gift Certificate
Ordering is in increments of $1 to allow you to order any value you would like for your gift certificate. The certificate is valid for tree orders from our online catalogue and can include any costs attributed to the order (trees, shipping and taxes), but change will not be provided. When you place your order you will place your name and address in the billing details and your recipients name and address in the shipping details...and their email if you wish for it to be sent to them. We will mail, or email the gift certifcate to them with instructions on how to place their order.
$3 will be added to your order for preparing and mailing your gift certificate if you require it to be mailed to a recipient.