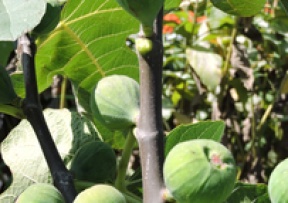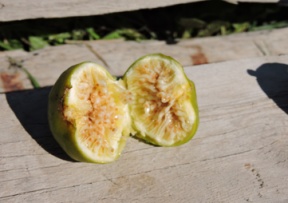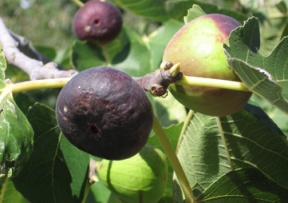 Fig Trees
Often two crops per year of delicious fruit are produced by these productive fig trees. Pest and disease free, they require no spraying. Hardy to -10 degrees C (12 degrees F), they must be bent to the ground and covered for winter in zones 6-8. For all areas they may be pot or tub grown and brought indoors for winter to a place that is cool and allows the plant to go dormant, but not freeze. Eighteen inch diameter pots are ideal. Some growers use barrels cut in half with hand and drainage holes. Use a light potting mix for easier moving.
Use house plant fertilizer to keep the tree healthy. Our book Grow Figs Where You Think You Can't is a good reference for the novice. Pot grown trees grow to about 2 m tall. They are self-fruitful. All of our fig selections have proven themselves to be outstanding trees for pot culture and with good care can live for many years this way.
Buy three or more fig trees and save! Select from the available figs in the list below. We will adjust the total on your final order and provide you with a 10% discount on the fig portion of your order.