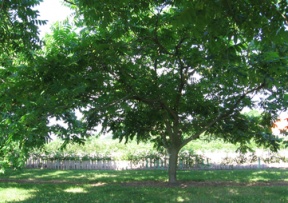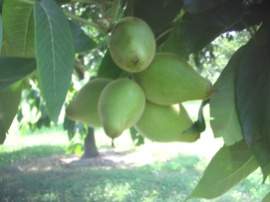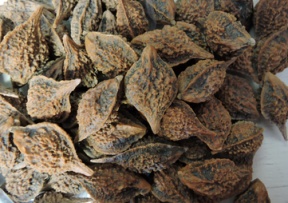 Buartnut (heartnut x butternut)
The parent of our heartnut x butternut (abreviated to hnt x but) was found in Scotland, Ontario. This tree is unique because it is the only cross discovered so far that has the good qualities of the heartnut in shape and cracking with the hardiness of the butternut. These trees exhibit hybrid vigor, disease resistance, heavy bearing, superior hardiness and often very unusual nuts. By grafting we can continue these exceptional qualities of the parent tree. So far it seems to be resistant to the butternut canker. Winter protect grafted area of the tree in zone 5 for 2-3 years. Tree size can range from 10-15 m (40 ft) in height and spread.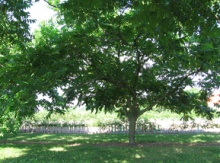 Heartnut x Butternut Seedling
'Mitchell' hybrid (heartnut x butternut) is the parent of these vigorous seedlings. A great deal of variability can be expected from this hybrid. Suited for climate zones 5a-8.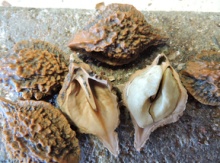 'Mitchell' Buartnut Hybrid Graft
'Mitchell' hybrid has a heartnut shape and the hardiness approaching butternut. It is grafted on black walnut for best performance. It is very heavily productive with a habit of aborting part of the crop in July or August. Even though some of the crop drops early, the tree still carries a heavy crop to maturity. Match it with a butternut seedling or with a grafted butternut for pollinization. Suited for climate zones 6a-8.