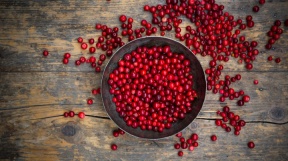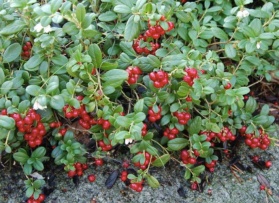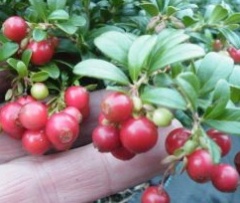 Lingonberry
Lingonberry. Vaccinium vitis-idaea, is a low bush plant native to Northern Europe. The small red berries dubbed superfruits are due to their high antioxidant benefits, nutritional profile, and high levels of vitamins C and E. With the recent interest in healthy eating people have been turning to foods that are nutrient rich.
It is enjoyed in many dishes that one would use cranberries, and the loved Lingonberry Jam. They make a great healthy addition to smoothies, main dishes, and desserts.
Lingonberry is a low plant that grows to just 0.3 m (1 ft) high and 20 cm (8") wide. It requires partial to full sun and well drained loamy soil. It begins bearing fruit in 1 to 2 years. Its uses include fruit production, ground cover, planters, and containers. Suited for zones 5-8.
We recommend two or more cultivars for optimum pollination needed to obtain the largest fruits.